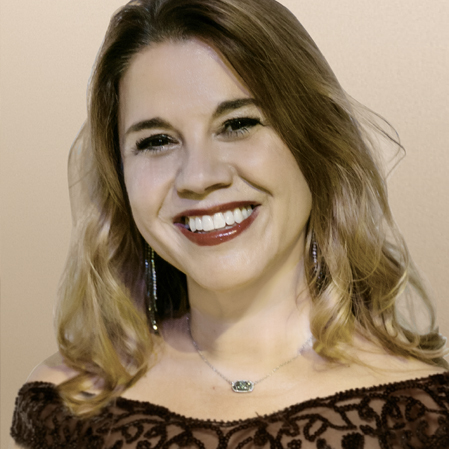 Kristy Flesch
Kristy is our studio owner, instructor, choreographer and artistic director since 2014. Introducing and enriching life through dance has always been her passion. Striving to inspire children and young adults by teaching them the fundamentals of dance, she's driven to instill technique, discipline and confidence in each of her students, laying the foundation to enter the arts on a more advanced level. For ten years, she worked as a dance competition coach at various studios, choreographing and preparing individual and group routines. She performed professionally with the NKU Dance Troupe in theatrical productions throughout the Tri-State, including several Riverbend performances with the Cincinnati Pops. For 17 years, she was solely responsible for developing the St. Bernard Dance Center – teaching, managing, choreographing, instructing, and scheduling recitals for over 200 students. She is a certified instructor through Dance Masters of America, and continues educating herself and training by taking specialty classes at conventions throughout the Midwest, as well as New York City and Los Angeles.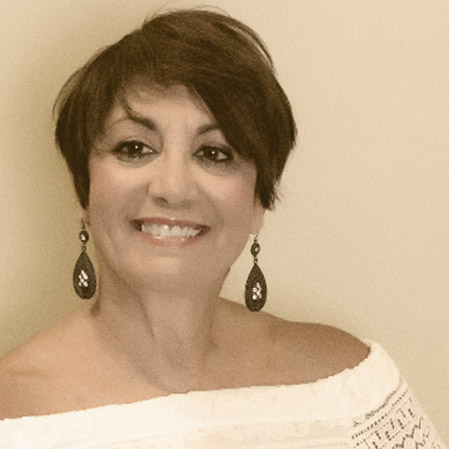 Linda Krumme
Linda is the previous owner of Gotta Dance in Mt. Lookout since 1992, and Anderson since 2007. Currently, she is the principal director of our highly regarded Pointe Program. She came to Cincinnati from New York City 48 years ago. A graduate of CCM and UC with degrees in Ballet and Early Childhood Development, she's taught at Virginia Commonwealth University, The Richmond Ballet, Northern Kentucky University, and The School for Creative and Performing Arts. We're proud to have her continue leading our fine tradition of excellent pointe and ballet instruction. "I've had many blessings throughout my life and consider it a privilege to be teaching your children."
Julie Keeney
Julie has had the privilege to work successfully in both the performing and teaching industry for over 20 years (two decades at Gotta Dance, adjunct faculty at NKU, and the Theatre Arts Division at CCM). She's a proud member of Actors' Equity Association, performing in musical theatre productions across the U.S. Credits include featured dancer, swing and company captain at Kings Island, Dollywood and performing/choreographing for corporate events, traveling between Manhattan and Las Vegas to dance and model for the Nine West Group for over a decade. Julie has sat on the judges panel for regional and national dance competitions and currently teaches master classes in tap, jazz and musical theatre. She lived in NY for a while and continues to workshop there with some of Broadway's finest. She holds a BA in Theatre with a concentration in Dance from NKU. She's very happy to be sharing her love of dance with you and would like to note how proud she is of her students who have become such wonderful teachers here at Gotta Dance.
Tanya Streffon
Native to Michigan, Tanya began taking ballet and jazz under Maureen & Karen Cavanaugh. While at Ferris State, she studied Early Childhood Education and Dental Hygiene. She has been with us since 1994, when the first of her three daughters started dancing under Gayle McLaughlin. She joined the adult classes and began assisting preschool dancers. She works with ages 3 – 3rd grade, and is active in her church, choreographing multiple community dances. She loves creating and running several of our studio's summer camps.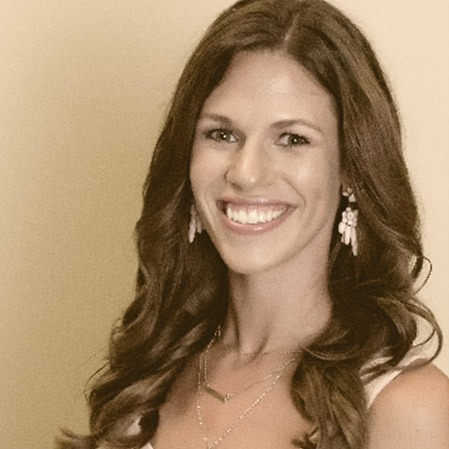 Eliza Liske
Eliza grew up dancing locally, taking classes under Linda Krumme and at CCM. Her love of teaching began at the age of 13 when she started assisting. In college, she performed and choreographed while in the dance company at Miami University. She's been teaching dance for the past nine years, it's become a very important part of her life and something that she truly loves. Her favorite part of teaching is being able to share my love of dance with students, and watching them as they develop their own joy and passion for the art.
Tenecia Haas
Tenecia has been a part of Gotta Dance since she was three years old – dancing for 15 years under original owner, Gayle McLaughlin. Assisting her freshman year in high school, she realized her passion was teaching dance – senior year she became our teacher. Her love of teaching really shows with all of her excitement and high energy classes. She considers it to be a blessing to be able to share her talent and passion with so many children, and is thankful to still be where she started dancing.
Chelsea White
Chelsea has been a part of Gotta Dance since 1997 – taking ballet and tap lessons with Gayle McLaughlin in kindergarten. She immediately fell in love with dance and continued taking classes through high school. Her junior year of high school, she was chosen to be an assistant, creating a love for teaching as well as dancing. She graduated from Turpin and NKU, earning a degree in Elementary Education. Her love of dance and education has led her to teaching first grade students at St. Veronica School.
Brittany Taylor
Brittany has been dancing at our studio since three, performing in yearly recitals and special performances. She also danced for six years at the Cincinnati Ballet; performing in their productions of The Nutcracker, Beauty and the Beast, Romeo and Juliet, Cinderella and The Cincinnati Pops. A member of the Turpin Dance Team, she's been assisting and teaching here since the eighth grade. She attended Ohio and Butler University, and is excited to continue her passion for teaching young students and her dance education.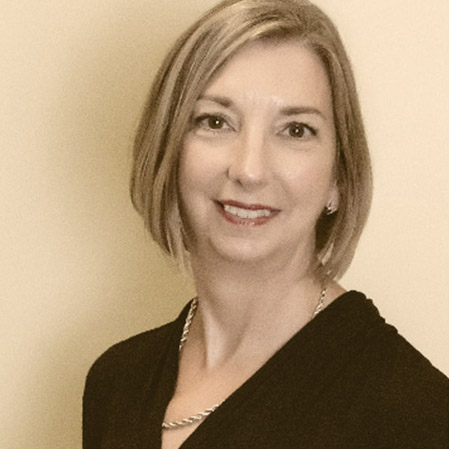 Vickie Taylor
Vickie began dancing in elementary school and continued through high school with Virginia Garrett. She has a Fine Art Degree from Harding University. She's been with Gotta Dance since 1991, assisting, designing props and costume accessories. She began teaching in 1995, and works with our three year-old through 2nd grade classes – her favorites have always been the Pre-K classes! Her daughter, Brittany, began taking class with Gotta Dance at the age of three, and teaches for us as well.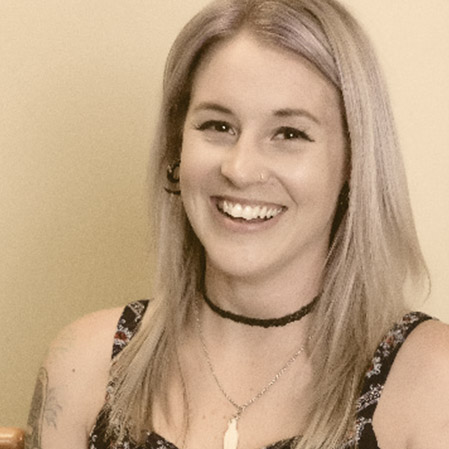 Ashley Klein
Ashley grew up in the dance world, training with some of today's finest dance educators: Keith Clifton, Kristin Denehy, Andrew Turteltaub, Meredith Benson and Mandy Moore. She has a passion for teaching, and has built a reputation as a top-notch instructor in the tri-state area, winning choreography awards for her works. Ashley is an original member of Cincinnati's Exhale Dance Tribe, and has been teaching with us since 2014. Her energy, creative spirit and passion for excellence is an excellent addition to Gotta Dance.
Lindsey Gruber
Lindsey Gruber has been a member of several NYC companies and has performed under the direction of Roni Koresh, Brian Sanders, Christopher Huggins, The Cincinnati Children's Theater and The Cincinnati Ballet. She also danced for Carnival Cruise Lines, toured with L'Oreal Professionel as a model/dancer and performed at NYC fashion events. She was a cast member of the Off-Broadway show "Nobody Suspect's A Butterfly" and performed at the 2014 Super Bowl. Her choreography was recently seen on the Aronoff stage for CDT's Area Choreographers Festival. Lindsey has taught hip-hop, jazz, tap and contemporary, and is excited to continue growing and giving here at Gotta Dance!
Hope Miranda
Hope is a recent graduate and long-time student of Gotta Dance. She grew up dancing in our program, assisting for nearly four years before joining our staff last year as a teacher. She loves working with the little ones at both locations teaching camps and classes, and continues to dance as an adult. We're thrilled to see her sharing her passion for dance and passing her joy on to a new generation of students.
Allison Syvertsen
Gotta Dance alumni, Allison, recently graduated Magna Cum Laude from Wright State University with a BFA in Dance. While in college, she performed in the ensemble of "Crazy For You" and as a swing in "No, No, Nannette", as well as performing in dance concerts with Wright State University Dance Ensemble (WSUDE). She presented full-length dance works in the WSUDE Emerging Choreographer's Concerts in 2018/19. Allison's love of teaching was sparked when she began assisting at Gotta Dance as a high school freshman. She is ecstatic to be joining the teaching staff at her alma mater while she continues pursuing a performing career, and looks forward to instilling a love of dance in her students – artistically and technically.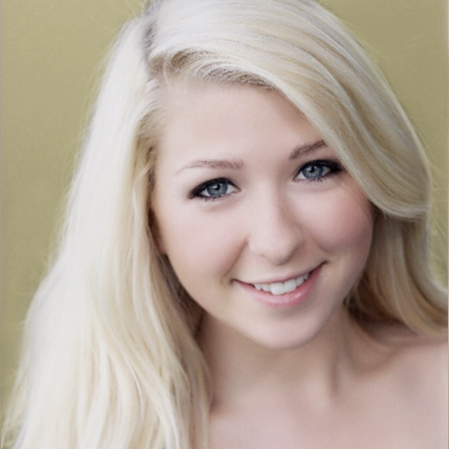 Lauren Storm
Lauren Storm is a Dancer/Choreographer who has recently returned from her training and teaching in New York City. Originally from Ohio, Lauren grew up as a competitive dancer and has trained in various styles. She's a graduate of the University of Cincinnati, where she was a member of the Varsity dance team winning two National titles and three World titles in hip hop and pom. After graduating, Lauren danced with Exhale Dance Tribe for three seasons. She has choreographed and instructed at dance studios, high schools and colleges which has taken her across the US and China. Lauren has performed choreography by Keenan Cooks, Shelia Barker, and Phil Orsano – she's so excited to join the teaching staff at Gotta Dance!
Julia Gundzik
Born in Oxford, Ohio, Julia Gundzik began her dance training at Ballet Tech of Ohio and Ballet Center of Houston. She attended the Nutmeg Conservatory to begin her full-time dance training before joining the Washington Ballet's Professional Training Program, where she performed corps de ballet roles in many company productions. Julia joined Cincinnati Ballet as a member of the Professional Training Program in 2019 under scholarship. During her two years as a trainee with Cincinnati Ballet, she performed a wide range of repertoire alongside the academy and company, including roles in Victoria Morgan's The Nutcracker and Kirk Peterson's Swan Lake. Julia then began teaching in the Cincinnati Ballet Academy, choreographing for their productions. She is now a member of Cincinnati Ballet II and Gotta Dance Studios!